Who will consider Winners and Finalists?
Our growing list of contacts at established Hollywood representation and production companies have agreed to consider the full script of our contest winner as well as the loglines of all top finalists.

(Production Company, Subsidiary of Lionsgate)

Fire with Fire

Written by: Tom O'Connor

Directed by David Barrett

Starring Josh Duhammel, Bruce Willis, Rosario Dawson, Vincent D'Onofrio, Curtis "50 Cent" Jackson, Julian McMahon, Vinnie Jones.

The Frozen Ground

Written & Directed by:

Scott Walker

Starring Nicolas Cage, Vanessa Hudgens, John Cusack, Dean Norris.


(Production Company)

Evidence
Written by: John Swetnam
Directed by: Olatunde Osunsanmi
Starring Stephen Moyer and Radha Mitchell.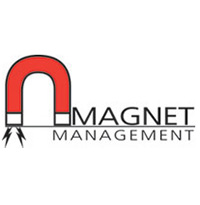 (Management and Production Company)

Jack and Jill vs the World
Written by: Vanessa Parise & Peter Stebbings
Directed by: Vanessa Parise
Starring Freddie Prinze Jr., Taryn Manning, Robert Forster, Vanessa Parise, Kelly Rowan, Peter Stebbings.

(Production Company)

Rites of Passage

Written & Directed by: W. Peter Iliff

Story by: W. Peter Iliff and Rick Halsey

Starring Wes Bentley, Kate Maber, Christian Slater, and Stephen Dorff.

The Killing Jar

Written & Directed by:

Mark Young

Starring Michael Madsen, Harold Perrineau, Amber Benson, Jake Busey.

(Literary Management Company)

Bad Karma

Written by: Steve Allrich

and Aleve Mei Loh

Directed by: Suri Krishnamma

Starring Ray Liotta, Dominic Purcell

Flawless

Written by: Edward Anderson

Directed by: Michael Radford

Starring Demi Moore and Michael Caine.
Each of these industry professionals have been involved in the sale and/or production of an original thriller and they're looking for the best you've got!
Plus: Winners will receive a 4-month InkTip Pro Membership. As an InkTip Pro Member, thousands of filmmakers can find and read your scripts, and you'll be able to pitch directly to production companies every week. With over 3,000 options and 400 movies made, InkTip is the place for independent film and your contest win can help you stand out from the crowd.