Screenplay Contest

Break down the walls to industry access for thriller writers




Thrillers have always been a mainstay of Hollywood releases. We're here to break down the walls between your unique voice and talent... and the industry pros looking for the next great thriller!
Contest Prizes
WINNER


$300 in Prizes
Full script sent to Hollywood literary representation and production companies
Included in annual Best of Competition spotlight in industry newsletter with a featured bio on the writer and the winning screenplay
Free Inktip Script Listing: A listing of your contest-winning script on InkTip, where hundreds of other producers and reps can find you

RUNNER-UP


$100 in Prizes
Featured logline sent to Hollywood literary representation and production companies
Considered for annual Best of Competition spotlight in industry newsletter with a brief bio on the writer and the winning screenplay

TOP FINALISTS


Loglines sent to Hollywood literary representation and production companies
Get considered by Hollywood pros looking for a screenplay like yours!
The thriller genre has been a staple of storytelling since Homer's Odyssey with 20th century filmmakers like Alfred Hitchcock and Fritz Lang shaping the modern thriller subgenres.
A well-written thriller by an unproduced writer is an outstanding vehicle for a writer to showcase a combination of commerciality, unique voice, and a clear understanding of effective feature film narrative. While the industry is flooded with movies based on existing source material, original stories and characters remain dominant in a genre with universally-relatable stakes. Fear and hope. Tension and relief. Suspense and anticipation. These are films written with concepts that instantly capture the imaginations of moviegoers.
And that's who you're ultimately writing for - the moviegoing audience.
At the core of every thriller is primal human emotion. It's in our nature. An innate fascination with mystery and the desire for a surprising yet somehow inevitable ending.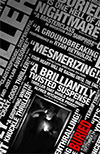 Thrillers fall into a wide range of categories - from ransoms and international espionage to psychological mind games and "contained" single-room confinement situations - but one thing remains constant: A strong thriller spec script will demonstrate your mastery of the screenwriting craft.

Alfred Hitchcock's REAR WINDOW (1954) inspired an entire bloodline of killer-next-door tales.
More recently, BURIED - from a spec screenplay by Chris Sparling - set a new standard for a contained thriller featuring a solo on-screen performance.
In 2013, Aaron Guzikowski's first spec script sale, PRISONERS, was developed with Madhouse Entertainment and the resulting film garnered box office success and critical acclaim for both its sustained tension and careful treatment of a real contemporary social issue.
So you've written the next great thriller?

Literary Reps and Production Companies
Our contacts at Hollywood literary representation and production companies - actively seeking high quality, original thriller scripts - have agreed to consider our winning script as well as all of the finalists' loglines. Hollywood is waiting in suspense and anticipation to read the best you've got.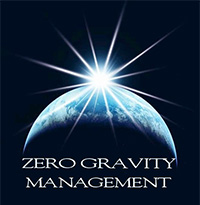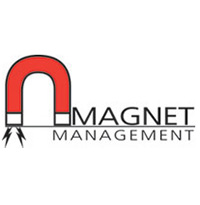 (A subsidiary of Lionsgate)


PLUS: Win a FREE InkTip Script Listing

InkTip: Where producers go for scripts and writers.
Winners will receive an
InkTip Script Listing
and have their logline featured in
InkTip Magazine
so they can promote themselves and their scripts to InkTip's entire network of producers, managers, and agents. InkTip Magazine is sent to over 15,000 producers and representatives.
Companies who are InkTip members include: ABC, Anonymous Content, APA, CBS Films, HBO Films, ICM, Paradigm, Paramount Pictures, Hallmark Channel, FX, Universal, WME, Echo Lake, Zero Gravity, Bad Robot, 20th Century Fox, and many more.
Producers have made more than 315 films from scripts and writers found through InkTip.
As a sponsor of the Breaking Walls Thriller Screenplay Competition, InkTip will provide our winners with a free redemption code.